Complement Design With A Proper Installation.
The hydroPAVERS® Permeable Paving System
Constuction Details
 As you can see, the system is designed to handle the flow of water through it, so the rain doesn't stay on the surface.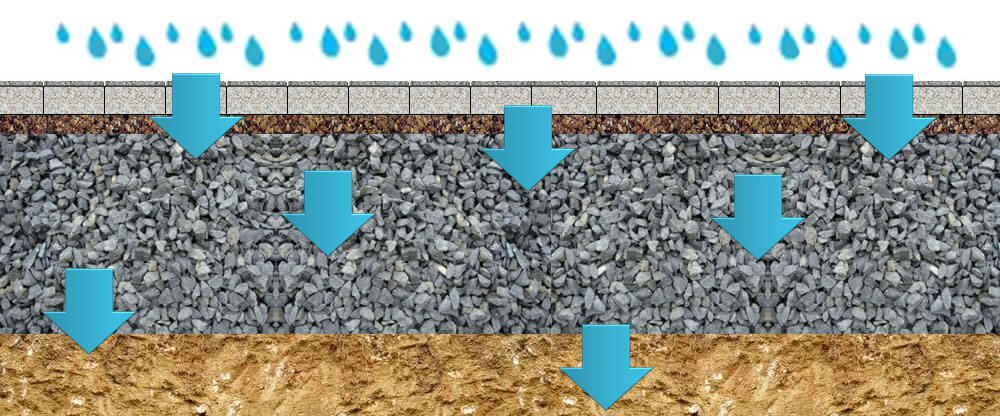 HPB (High Performance Bedding)
High-Performance Bedding (HPB) is a limestone aggregate you can easily use for many projects. It is 3/8" clear stone with no fines and contains only pea-size pieces of limestone. HPB has been washed clean, and it makes a whole lot of difference. Limestone screenings wick the water away, especially if compacted. HPB, even in a well-compacted state, passes the water very well, as it consists of angular and not too fine particles.
Did You Know
You can eliminate the hazardous puddles with hydroPAVERS® Technology. It offers you the ideal stormwater solution, combining water retention and drainage in a revolutionary beautiful paver.
Tell Us About Your Project
No matter what the size of your project, we'd love to hear about it. Just fill out the form below.