Bringing Back The Historic Landmark Site Of The Late 1800's
The hydroPAVERS® Permeable Paving System Transforming Landscapes
The project - Riverside Park, Toronto, ON.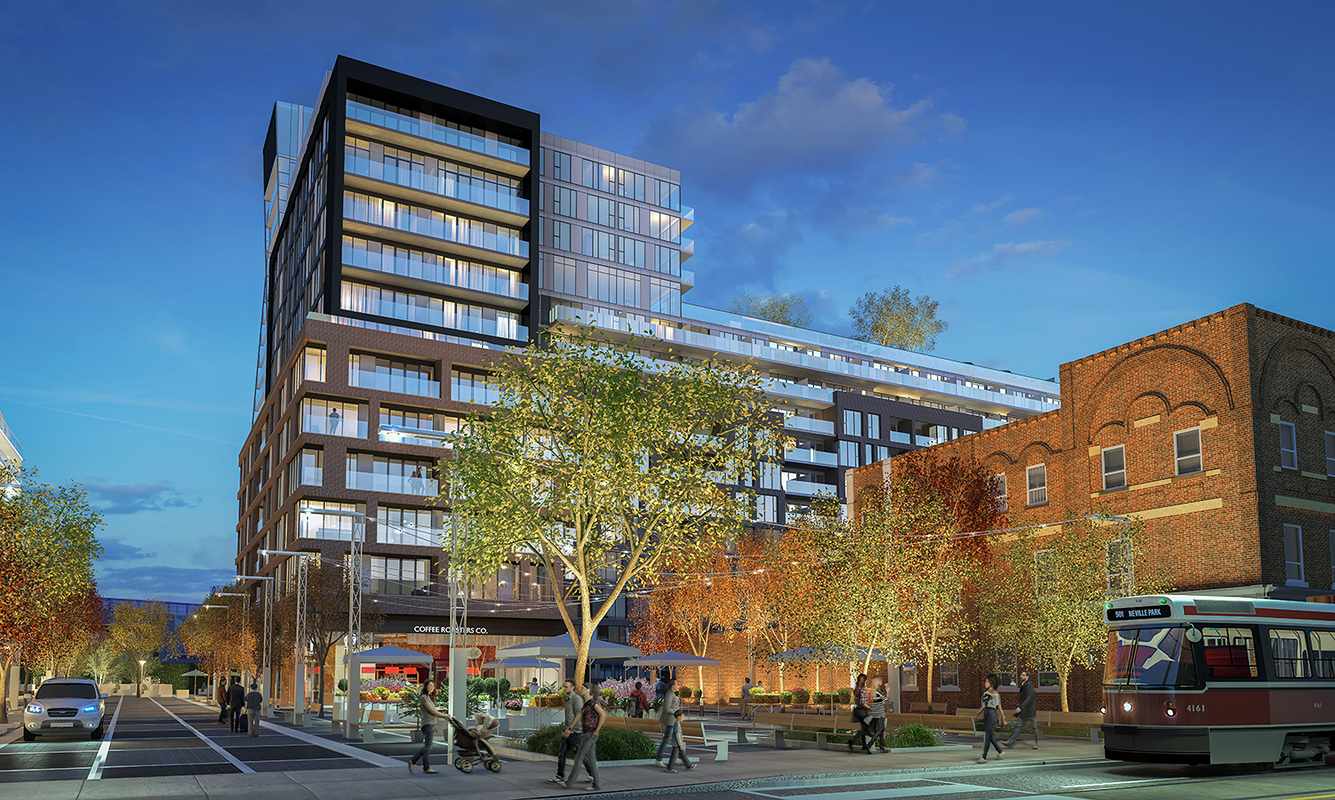 Riverside Park (rendering) is the redeveloped lands into a park and courtyard as part Riverside Square, a new condo development by Streetcar Developments.
Completion set for Spring of 2021.
Sunlight Park was the first baseball stadium in Toronto, Ontario, Canada. The all wood structure was built in 1886 at a cost of $7,000 by the International League baseball team the Toronto Baseball Club (renamed the Toronto Maple Leafs in 1902).
It was initially known as the Toronto Baseball Grounds. It had seating for 2,200 spectators, including a 550-seat reserved section. The stadium's grand opening was held on May 22, 1886 for an afternoon game against the "Rochester's" of Rochester, New York. It came to be known as Sunlight Park after the Lever Brothers' Sunlight Soap Works was built south of Eastern Avenue. The stadium hosted the city's first professional baseball championship in 1887. The team and league folded in 1890. The park was used for local baseball, football, and lacrosse leagues until well into the 20th century (1913), when encroaching industrial uses predominated.
Did You Know
You can eliminate the hazardous puddles with hydroPAVERS® Technology. It offers you the ideal stormwater solution, combining water retention and drainage in a revolutionary beautiful paver.
Tell Us About Your Project
No matter what the size of your project, we'd love to hear about it. Just fill out the form below.