Designed To Bring Out The Beautiful Colors Of The Garden.
The hydroPAVERS® Permeable Paving System Transforming Landscapes
The project - Royal Botanical Gardens, Burlington, ON.
I'm happy to announce its been completed and must say it looks absolutely amazing, and has been a wonderful upgrade to the Scented Garden Area.

A sneak peek into what's been happening in Scented Garden… after sustainable and accessible facelift is just about ready for visitors! After a few final touches, Scented Garden will be re-opening to the public this weekend.
Over the summer, this area was under renovations to improve this iconic section of Hendrie Park. A new permeable surface is was installed that has greatly improved the area in two ways:
Improved stormwater management: The new permeable surface will help manage stormwater run-off by allowing precipitation to flow through the surface into the ground below. The Scented Garden's permeable surface is a bit different than most typical interlocking brick systems because while most systems focus on directing water between the gaps of stone bricks, the Scented Garden's ceramic bricks are completely permeable!
Improved accessibility: This project has also made the area more accessible for our visitors by establishing a continuous hard surface from the Rose Garden Tent through into the Scented Garden. This means it will be easier for some visitors to experience this area than was otherwise possible prior to construction.
Come check it out for yourself this weekend!
Royal Botanical Gardens, Burlington, ON. (WINNER)
Scented Garden Permeable Pavers Project
RBG
BEFORE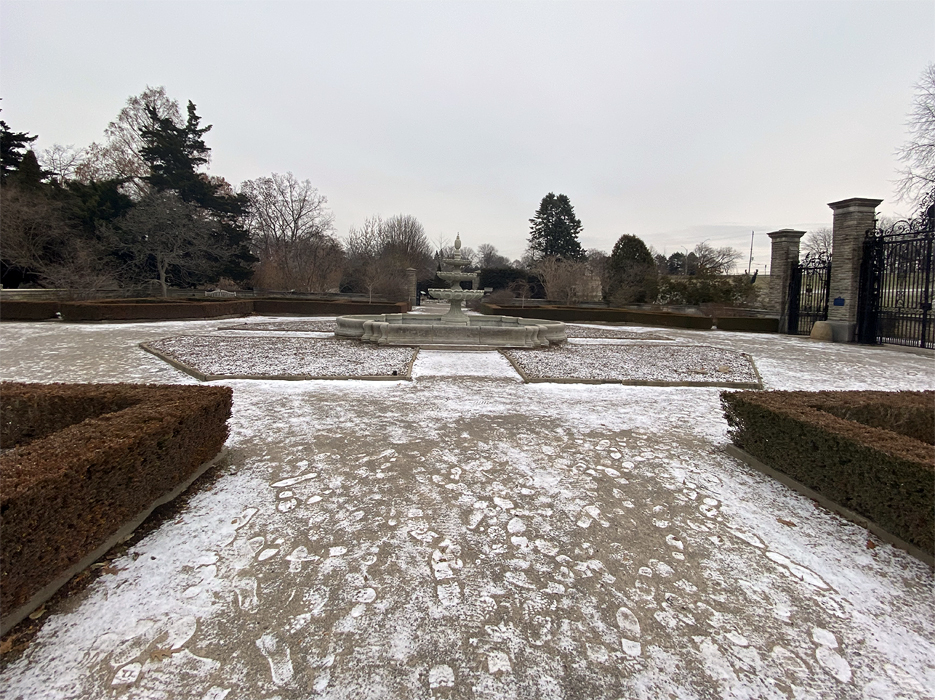 AFTER
Did You Know
You can eliminate the hazardous puddles with hydroPAVERS® Technology. It offers you the ideal stormwater solution, combining water retention and drainage in a revolutionary beautiful paver.
Tell Us About Your Project
No matter what the size of your project, we'd love to hear about it. Just fill out the form below.